In the world of real estate development, M3M India has emerged as a shining example of reliability and commitment. With a track record of delivering over 30 million square feet across more than 50 projects in Gurugram. This realty giant is set to raise the bar even higher in the financial year 2023-24.
M3M India Unveiling 6 Projects Worth 6.5 Million Sq. Ft.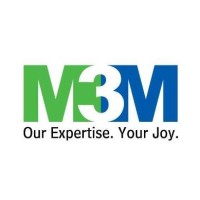 M3M India is all geared up to deliver six remarkable projects encompassing a total of 6.5 million square feet, at a cost of Rs 3,250 crore in FY24. This demonstrates their unwavering commitment to quality and timely project delivery.
First Half Milestone: Two Residential and One Commercial Marvel
The journey to these accomplishments began in the first half of FY23-24. M3M India successfully delivered two residential gems, M3M Heights and M3M Flora68, along with the Commercial masterpiece, M3M Skylofts. Together, these projects added up to approximately 2.5 million square feet, representing a construction investment of Rs 1,250 crore.
M3M Heights: A 2- and 3-BHK uber-luxury residential project in Sector-65, Gurugram, offering 1,244 units of sheer elegance.
M3M Flora68: A residential jewel in Sector-68, featuring 2-, 3-, and 4-BHK units, a total of 114 units.
M3M Skylofts: Located next to the Southern Peripheral Road (SPR) in Sector-71, Gurugram, this unique project boasts 270 studio units.
Second Half Aims: Three More Projects on the Horizon
As we move into the second half of FY24, M3M India has set its sights on delivering three more exceptional projects in Gurugram – M3M Atrium57, M3M Solitude, and M3M Lofts74. These projects will add another 4 million square feet of premium real estate to their portfolio, with a construction budget of Rs 2,000 crore.
A Commitment to Luxury and Quality
All M3M India Residential projects are synonymous with luxury and quality. They feature state-of-the-art amenities, including clubhouses, swimming pools, walking areas, playgrounds, gyms, meditation spaces, and yoga centers, ensuring a lifestyle of unmatched comfort and convenience.
Sustainable Growth and Community Impact
In addition to their impressive real estate endeavors, M3M India is also dedicated to making a positive impact on the community. They generate ample employment opportunities at various levels through their ongoing projects, creating approximately 14,000 to 15,000 job opportunities. Moreover, their philanthropic arm, the M3M Foundation, is reaching out to approximately 500,000 beneficiaries through structured programs in education, nutrition, health, hygiene, elderly care, support for athletes, rural-youth employment training, and women's empowerment.
The Road Ahead for M3M India
M3M India is not just a real estate developer; it's a beacon of trust, transparency, and timely delivery. With a land bank of around 3000 acres at strategic locations, the company is poised for an exciting future. In the real estate landscape, M3M India continues to be a name synonymous with reliability, quality, and commitment.
As we look forward to FY24, this Real estate development company is all set to redefine excellence and reaffirm its position as one of the fastest-growing real estate developers in the country.